Yu Jian, Secretary of the Party Committee of ShenZhen Enterprise Confederation Visited Jufei for Guidance and Exchange
On the morning of October 14th, Yu Jian, secretary of the Party Committee of Shenzhen Enterprise Confederation, visited Jufei for guidance and exchange together with other leaders of the association.
Jufei is a member of the confederation and has maintained a close cooperative relationship with it for a long time. Mr. Xing, chairman of the board of Jufei, together with other senior leaders of the company, solemnly received and warmly welcomed the arrival of Secretary Yu and other leaders. They had a discussion and exchange in a harmonious atmosphere.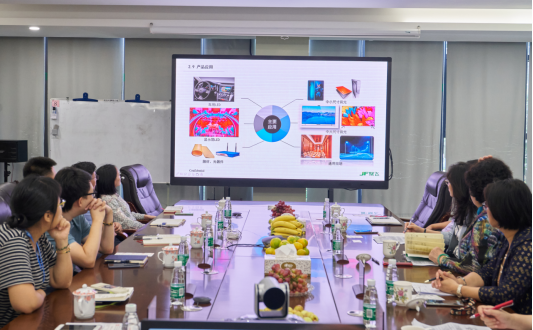 Mr. Xing, also the G
eneral Manager
of the company,
gave a detailed
introduc
tion of
the company
.
H
e said that
since its establishment in 2005, the company has always adhered to deep cultivation in the LED field, and the company's technology and product quality has always maintained a leading
position
in the industry. In addition to the
traditional
business, the company is also expanding
in
new business
areas
. At present,
Jufei
's
a
utomotive LED
products,
i
nvisible light products have been widely used in related
end
products and have achieved good business results
.
Mini
LED
products have been
manufactured in mass scales and
shipped
to customer.
A
nd for
micro products
, Jufei is
actively
developing in R&D phase
.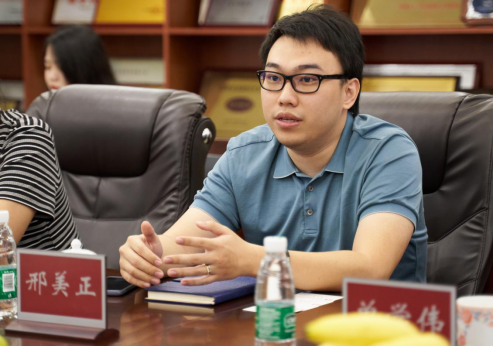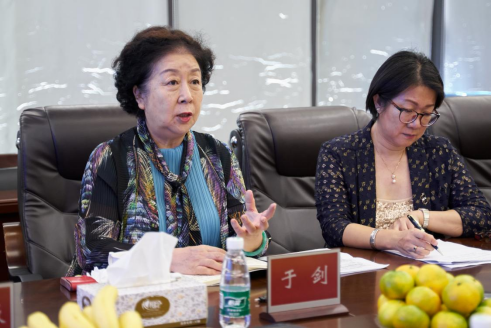 Secretary Yu Jian spoke highly of Mr. Xing's outstanding performance in company management, and hoped that the company could continue to maintain its international development strategy and Mr. Xing could lead the company to grow bigger and stronger.